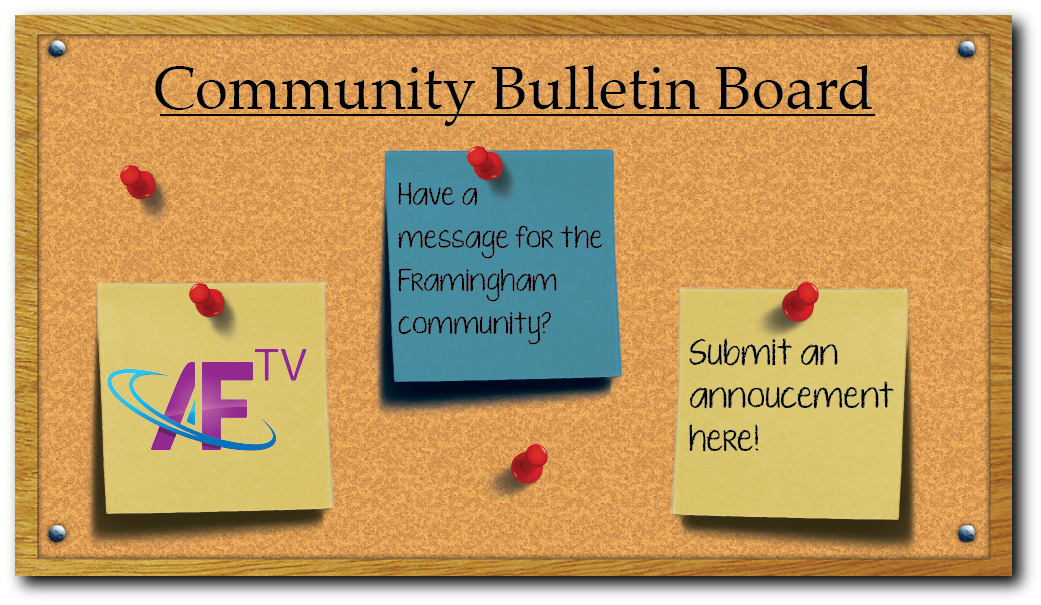 How to Post to the video Community Bulletin Board
The Community Bulletin Board is cablecast when no other programming is scheduled. You can use our web system to submit a message.
Important: Your message should be no more than 200 characters; with more than abut 200 characters, the text will be squeezed, and your message will be illegible on the screen. Don't just upload a press release. Edit your message to a bulletin board item. Messages that are too long will not be accepted.
Use a font that is easily readable by the viewer. A thin, script-like font may work for a large heading, but not for the message body.
To add a message to the Community Bulletin Board:
Click on this link: Front Door
Log in with Username: webuser and Password: access
After you're logged in, click on Carousel
Click on New Bulletin
You will now see a list of templates.
Choose a template which will suit your needs. If you need an image, choose one with an image. If you need a lot of text space, plan accordingly.
Click on your chosen template.
Fill in each box with your message information.
As you fill in information the preview of the slide will change.
After you have filled in all the information, go to "Schedule" and click the red "Yes"
Select the date you wish for your bulletin to stop playing.
When you are satisfied with your bulletin, click the red "Submit" button, just above and to the right of the "Schedule" tab.
You are done! You can either add another message or log out.
After approval by Access Framingham staff, your message will appear on the Community Bulletin Board in a day or so. Thank you for posting to the CBB!